100% Money Back Guarantee
Everything we print is fully guaranteed. If you are not satisfied, whatever the reason, return it to us for a reprint, a credit, or a refund.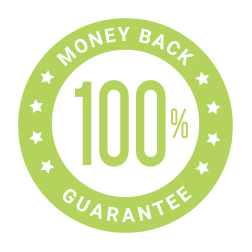 Selling the Highest Quality Printed Products
Quality Standards
We have high standards, and our goal is to sell the highest-quality printed products we possibly can. We define quality by evaluating the finest papers, purchasing earth-friendly inks and consumable products, hiring talented employees, and building reliable workflow systems that enable us to hit demanding deadlines.
Extraordinary Service We go to extraordinary lengths to satisfy and delight our customers. We earnestly try to meet or exceed your expectations on every single printed document you purchase from us. We know that by doing so, our customers will become an advocate for our business. Advocates do more than just buy printing. They talk about it with their friends and business associates.
Meaningful Value We offer value to our customers by providing them with high-quality printing, on time, on budget, and with a competitive price. We are constantly challenged to improve the value proposition for our customers.
The Customer
Here are our favorite customer reviews:
"The very definition of "FIVE STARS!" Exceptionally quick turnaround complete with a superior end product with outstanding communication along the way."
"Great service! Competitive prices. My go-to printer in KC."
"A&M printing can easily out print Staple, Office Max, Office Depot, Kinkos or any other big box printers. Fast friendly, helpful and above all great quality on prints. As an added bonus, the price is right. I've used them time and time again and they have never let me down. Thanks a bunch A&M Printing!"
---